The Harvest Show
by LeSea Broadcasting

See Pati's interview with Stefan and Chuck
Excerpted from Jan 3, 2012 show onto YouTube.com

Fibromyalgia Discussion

To see the entire Jan 3, 2012 Harvest Show
go to the archives at www.harvest-tv.com
___________________________

Managing Fibromyalgia Blog

This Blog is basically a summary and notes from our monthly Fibromyalgia Support Group meeting, where our speakers give of their wealth of information. I take copious notes and hope to do them justice! When someone has a specific topic they'd like me to research and address, I add that too. For example:
Fibro Notes June, 2011

Fibromyalgia's Possible Biomarker

I was honored to introduce a very special guest speaker and dear friend this evening, Dr. Kumar Bhatt of The Mishawaka Clinic. He is the man who started me on my path of discovery, and pointed me in the direction of my passion. I can never thank him enough!
Dr. Bhatt began this evening by telling us the old adage, "When all you have is a hammer, everything looks like a nail." With Fibromyalgia there is no existing hammer! (Ouch- I'm not certain I like that particular analogy.)
Tom Corson's Interview with Pati Chandler about
Natural Help for Fibromyalgia
(click on the image below)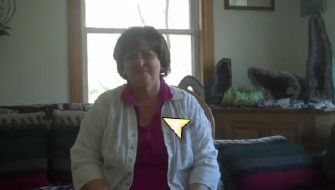 _________________________________

Is There a Diet
For
Chronic Illness?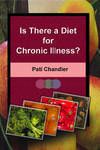 My newest book, Is There a Diet For Chronic Illness? is available at Amazon .com.

I found that foods are such an integral part of healing pain that I had to write about it!

Inflammation has been discovered to be at the very heart of every autoimmune condition - more than 100 of them! So my research journey began.

I had been eating an anti-inflammatory diet for years, and I knew that it did, in fact, help my body to heal my daily pain. Of course I still utilize my tried and true supplements, my sleep improving techniques, and my stress-relieving techniques (Faster EFT, deep breathing and meditation), but if I had not addressed my diet, I am convinced that I would not be where I am today and able to do the things I am doing today!

I knew that an anti-inflammatory diet was the way to go, but I also knew that if I was still eating the foods that made the inflammation in the first place, I would get nowhere. They would simply cancel each other out!

So when I wrote my newest book, Is There a Diet For Chronic Illness?, I made sure to list all the foods that can create that inflammation. I also talk of balancing certain foods that can cause pain when they are terribly askew. THEN, I focus on all those wonderfully delicious foods that enable your body to begin it's own healing!


Your body naturally wants to heal itself. But you must give it the right tools to be able to do so. This book will help provide those tools!

~ * ~




__________________________________